Car Repair Service in Lisbon, Maryland
Your Trusted Auto Repair Car Care Center
Hi, I'm Kere Zuras, owner of Lisbon Auto Repair Center. At Lisbon Auto Repair Center you are the most important part of our car care business. Without you, we know we don't have a business. We're committed to your 100% car care satisfaction and you have my personal Guarantee. Welcome to the No Rip-Off-Zone.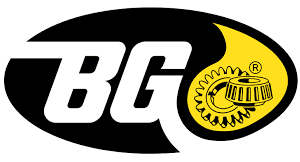 Get BG products, services, and lifetime warranty options at Lisbon Auto Repair Center! Click the image below for more details.
Lisbon Auto Repair Center. Car Care Located in Lisbon, Maryland
Lisbon Auto Repair Center provides the best car care and truck repair services in western Howard County with a 100% customer satisfaction. We care about quality and have expertise in foreign and domestic auto repair and maintenance. We thoroughly inspected every vehicle for any needed repairs or maintenance. Located just off I-70 in Lisbon, Md, with easy access from Glenwood, Glenelg, Mt Airy, Woodbine, West Friendship, Sykesville, Ellicott City, and Clarksville.
Car Care Customer Satisfaction Is Key
Our expertise is combined with a dedication to excellent customer car care. Therefore, we take the necessary time needed to review your car repair or maintenance details. Following our inspection, we happily answer any and all of your questions. We provide you with an honest straightforward estimate with no hidden fees and no erroneous suggestions. However, we wait for your approval before we begin working on your car. Once we have completed our work on your car we will contact you that your car is complete and ready for pickup. Lisbon Auto Repair Center is trusted by customers as the best car care center in the Lisbon, Woodbine, Glenwood, and Mt. Airy area.
Car Care Services At Lisbon Auto Repair Center
How to find us
Lisbon Auto Repair Center in Lisbon, Maryland is conveniently located just off the I-70 Woodbine exit, Route 94. We are located with The Grill restaurant and Carroll Motor Fuel gas station. If you ever get lost, just give us a call and we'll guide you in! If you are using a smartphone click on the button below for directions!
GET DIRECTIONS
410-489-5400
15943 Frederick Road
Lisbon, MD 21797
Hours
Monday – Friday: 8:30 am – 6 pm
Saturday: 8:30 am – 2 pm
Sunday: CLOSED