Precise Alignment & Suspension Repair in Lisbon, Maryland
Alignment and Suspension Repair
Maintaining the alignment and suspension repair of your vehicle is one of the most important components for safety. Problems within these two systems will give you an unstable car and may completely impede you from steering and stopping correctly. If you are experiencing alignment and suspension issues in your vehicle, come see us at the Lisbon Auto Repair Center in Lisbon, Maryland.
Wheel Alignment
Keep Going straight with Good wheel alignment
A good wheel alignment will make your car drive straight when you are not turning, even if your hands aren't on the steering wheel. If your wheel alignment is off, you may experience vibrations, shaking, and drifting and pulling to the left or the right. Driving when the wheel alignment is off, will wear down your tires much faster than normal. It may also cause some steering and breaking issues. Proper wheel alignment reduces unnecessary wear and tear on the tires and suspension. This is why alignment & suspension repair is so important. At Lisbon Auto Repair Center, we have the most up to date alignment equipment to ensure a perfect alignment every time.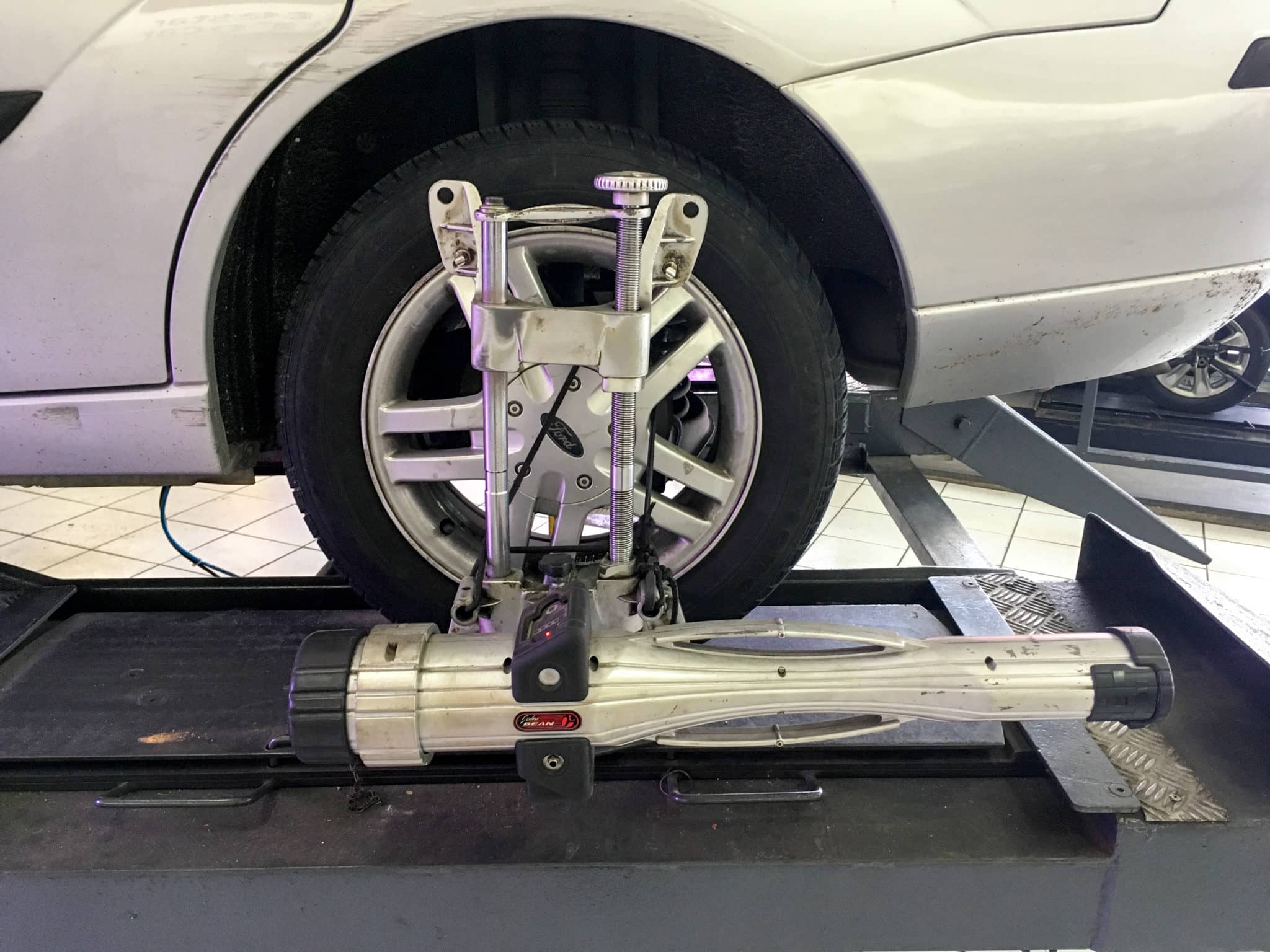 Symptom:
Vehicle pulling
Steering wheel off center
Steering feels loose
Clunking noise when turning.
Clunking noise when going over bumps
Front of car nose dives when braking
Tire feels like it is bouncing at freeway speeds
Auto Repair Services at Lisbon Auto Repair Center in Lisbon, Maryland
• Four-wheel alignment
• Clutch repair
• Radiator repair
• Radiator replacement
• Differential repair
• Diesel vehicle service
• Diesel vehicle repair
• Fuel Motorvac service
• Tire Service
• Brake Service
• Lubricant and Fluid Service
• Maryland State Inspection